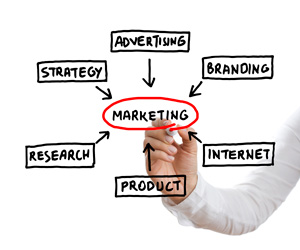 The term "marketing" has become as nebulous as the term "consultant" over the past several years. What once was the discipline of developing strategies geared at simply increasing a company's sales and profits, has now evolved into a web of interrelated disciplines ranging from research to statistics to information technology. Since the average marketing specialist is just that, a specialist - focusing on just one of the countless subsets of the marketing industry, it has become very difficult for small- to medium-sized organizations to manage their global marketing efforts in a cost effective manner.
Hilltop Management has the requisite experience to manage any single element of your marketing program, but what is more important is that they have the ability to manage every element of your company's marketing strategy. Their comprehensive approach to marketing will help your company tackle:
Consumer orientation
Market research
Planning
Execution
Activation
Whether you are looking to implement a traditional, cutting-edge, or blended campaign, let Hilltop manage your supply side marketing strategy (product, price, placement, promotion) through the use of:
Affinity marketing
Brand creation
Database leveraging
Digital campaigns
Grassroots marketing
Online advertising
Pitch book creation
Social media marketing
Vertical integration
Whether you are a B2B or B2C, a for-profit or non-profit, a start-up or a national brand, Hilltop Management has the ability to create and implement an effective marketing plan aimed at increasing your presence in the market place.
For a partial portfolio of Hilltop Management marketing projects, click here.